Subscribe to my newsletter to get a free copy of Ink, Inc. (a dark young adult sci-fi novel set after 3D printers have ruined the world). You'll also get other freebies and discounts as well as notifications of new releases and events.
Here's an example of the kind of stuff I'll send you roughly once per month.
You can unsubscribe at any time, no offense taken. I don't collect any personal information other than your email address, which I'll never share with anyone.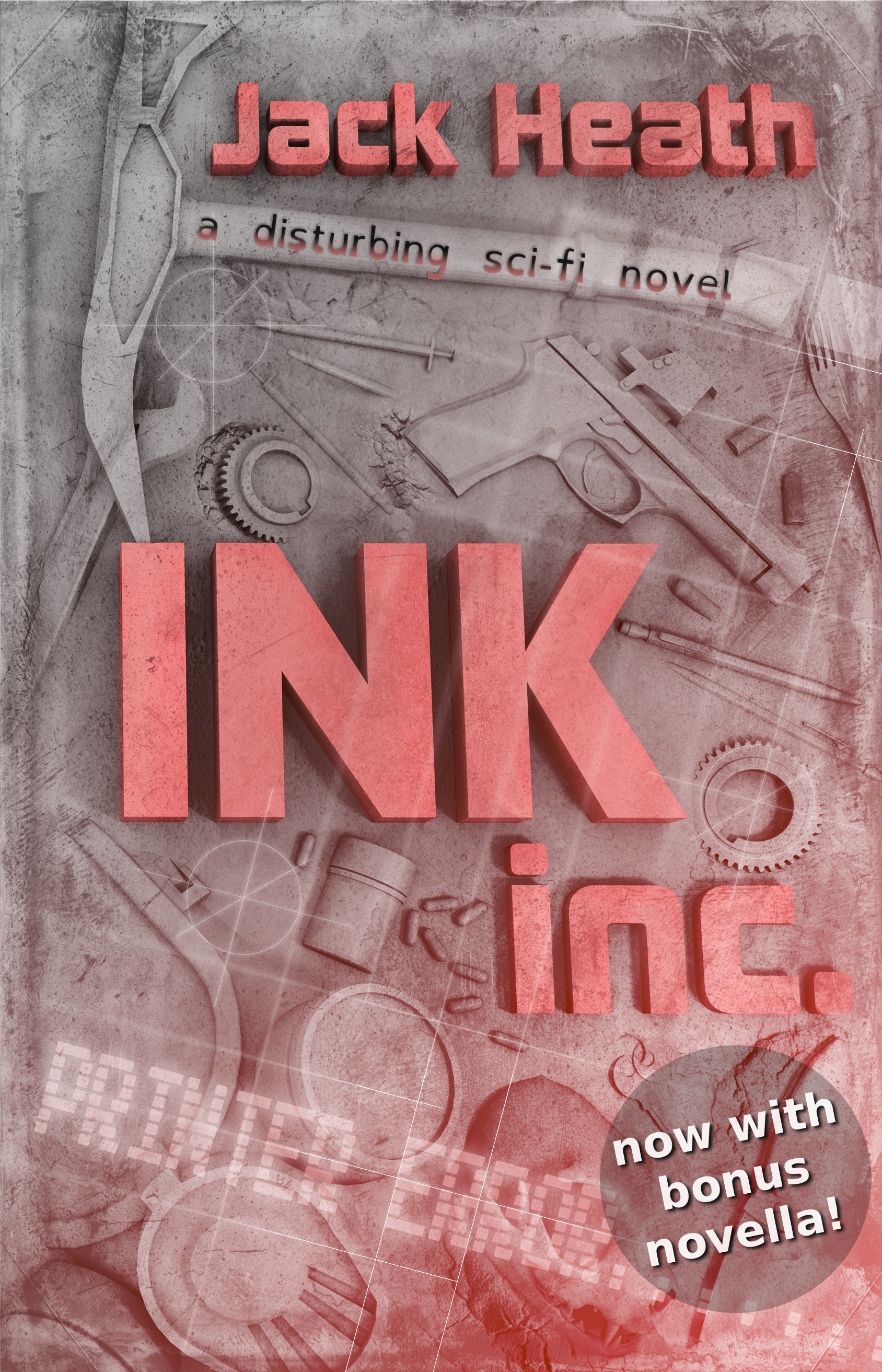 Lukas once did something terrible. Ever since, he's been taking Care – a drug which gives him a conscience.
When Lukas gets kidnapped, his supply is cut off. He's Carefree.
Who is his captor? And what will she do when he becomes a monster?
Ink, Inc. is a gripping adventure from the award-winning author of Hangman. This edition includes a bonus novella, Crossover.
"It's clever, it's sly, it's punchy… it's not a half-baked vision of the near future, it's fully-baked with that real depth of flavour that lingers long after the last bite."
—Michael Pryor, author of Machine Wars